Summer is definitely our favorite time of year. School is out for the boys and everything feels much more relaxed. We try not to over-schedule ourselves and leave plenty of room for our favorite summer activity – swimming!
We are very lucky that my parents have a pool. And since we only live about 15 minutes from them we are there quite a bit letting the kids do their thing.
I swear I hear, "Mom, watch this!" about 1,000 times when they're swimming.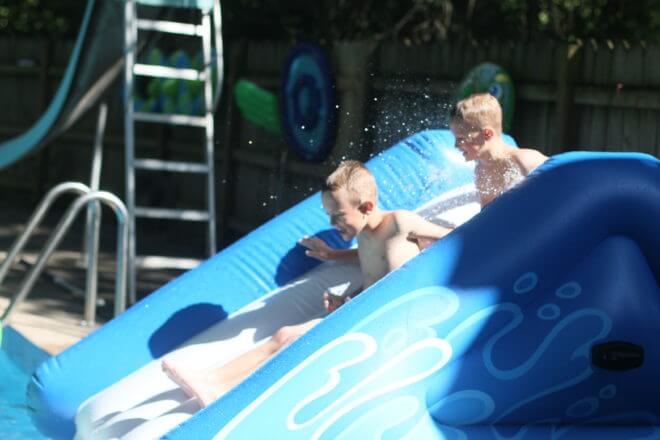 Our kids love to do anything outdoors, but with the heat we've been having, swimming is pretty much the only thing you can do outside at this point. They love it so much they don't ever want to get out. My little fish!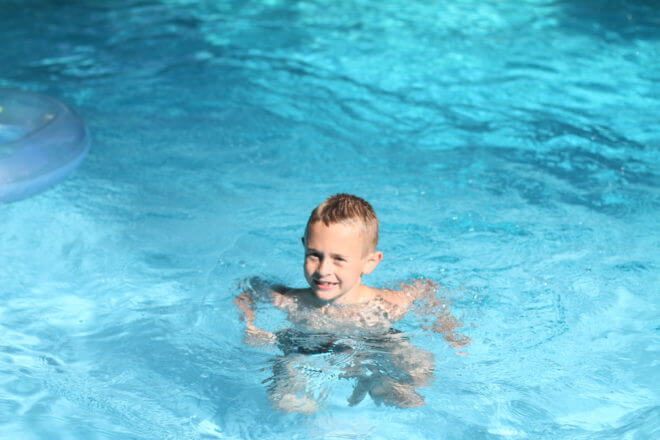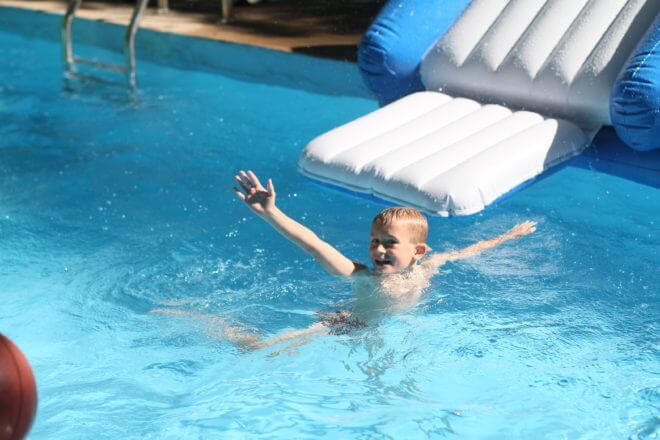 Even our Sawyer girl loves to swim! She has always loved water from the time she was a newborn so we knew swimming would probably be one of her favorite activities as well.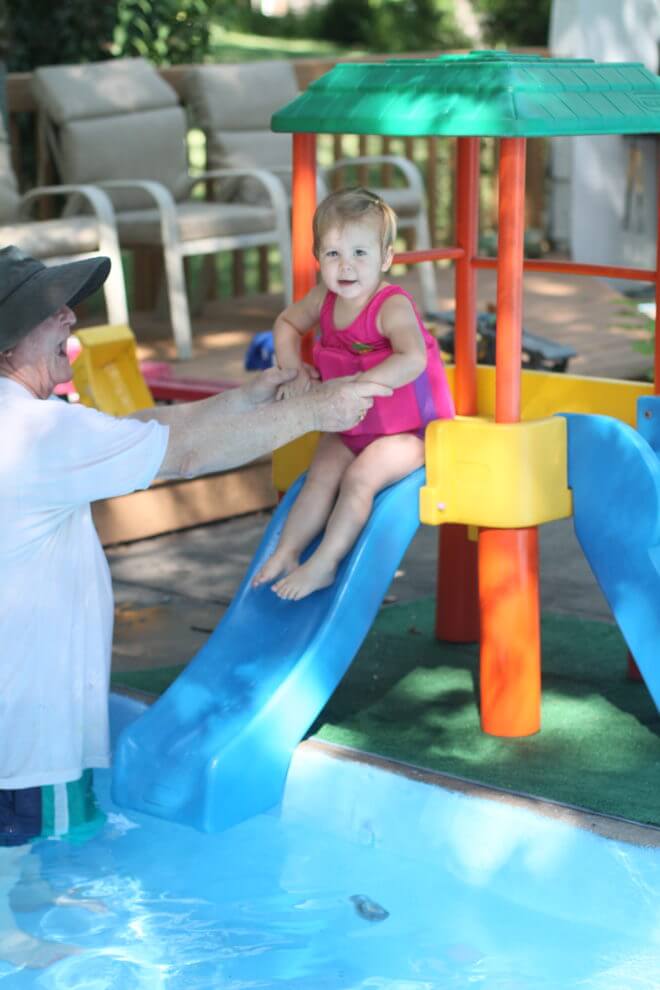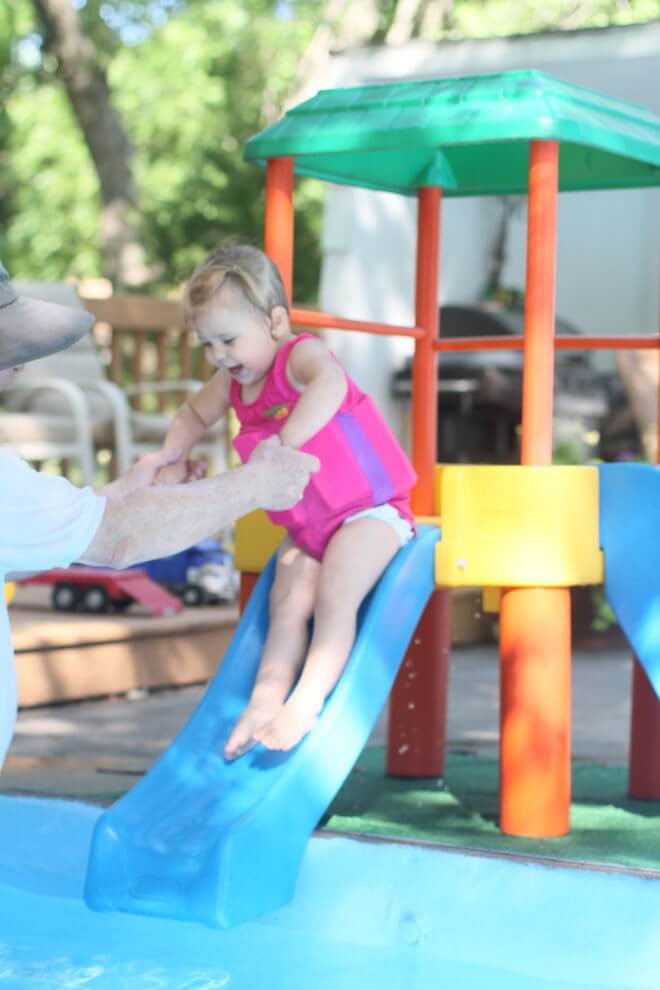 I think outdoor play is so important to our family's well-being. I love the days when our entire family can go for a walk around the neighborhood or play basketball in the driveway.
The experts at IPEMA explored the hottest trends in play and found outdoor fitness to be one of them. There really is something everyone can enjoy. Naaman and I both love running outdoors and the kids, well, they beg to go outside for anything (even in the winter!).
We have a couple more months of swimming 'til we drop. Now I've got to stop typing and watch my kids do their tricks!
The post is brought to you by Activate by Bloglovin and Voice of Play. All opinions are mine alone.