Last week I decided to do a craft with my kids. Something that would help them understand what it is to be grateful for the upcoming holidays. I got the idea for a Thanksgiving wreath from the Chica & Jo website. When I pinned it to pinterest I was like, yeah, whatever. I'm sure I won't actually do it (Thanksgiving confession: I haven't tackled a single pin since I started on that website). But I'm in a follow-through-with-stuff-mood right now.
So, newsflash, you'll need some stuff to complete it:
fun paint colors
some type of paint brush
ribbon
a little wooden heart
clothespins (a crap ton of them)
wreath wire thingie
felt tip pin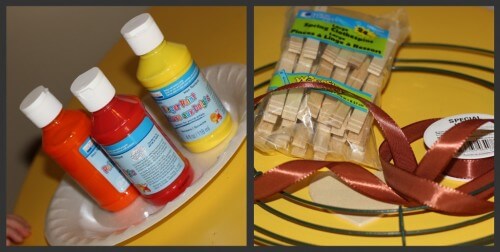 Have your kid(s) help you paint one side of the clothespins and let them dry. Paint the little wooden heart while you're at it.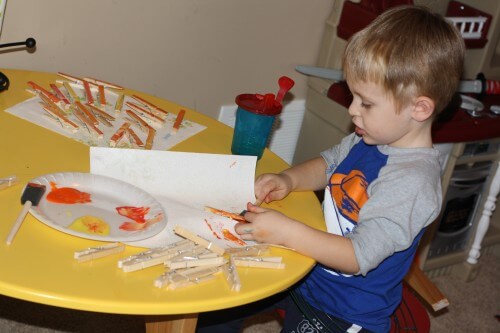 I had a Jon & Kate + 8 moment with Brigs dropped paint on our new carpet! So he got to hand me clothespins instead of paint them.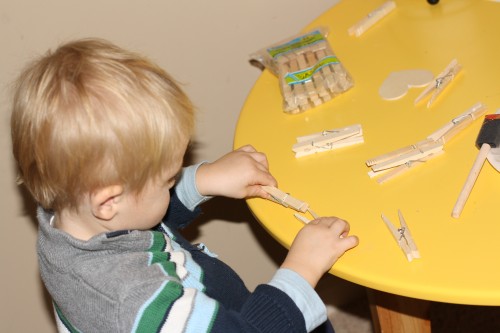 Once the paint is dry, clip each clothespin on the wire wreath. Tie the ribbon from bottom to top and glue the little painted heart in the middle. Have a black felt tip pin ready to go and start asking your child what they are thankful for. Talk about some wonderful moments! I loved listening to Landon tell me who he was thankful for. It was all people he loves, which is pretty awesome to hear as a parent!
The great thing about this wreath is you can take the clothespins off at any time, write on them and clip them back on. We've had quite a few "what are we thankful for" sessions since we made it. I kind of love it.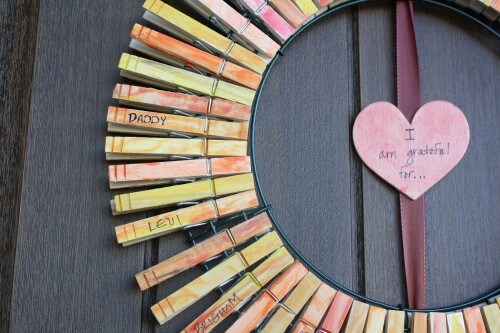 I am thankful for many things in my life. Who knew doing crafts with my kids would be one of them

Have a lovely Thanksgiving, everyone.