I have been terrible about getting my DSLR out to take photos of our girl. With my iPhone always within reach it's so easy to grab it and take photos with it instead of my nice one. I am so out of practice. But the first year flies by so fast. I knew I had to get it out and start trying to capture some nice photos to remember these early days. I don't want to forget the little details.
She was just over one month old when I took these one afternoon. Her expressions crack me up. There are so many of them. She seems to be quite opinionated already! And wouldn't you know that I caught her very first smile. It was a lucky shot. It's official! Sawyer smiles.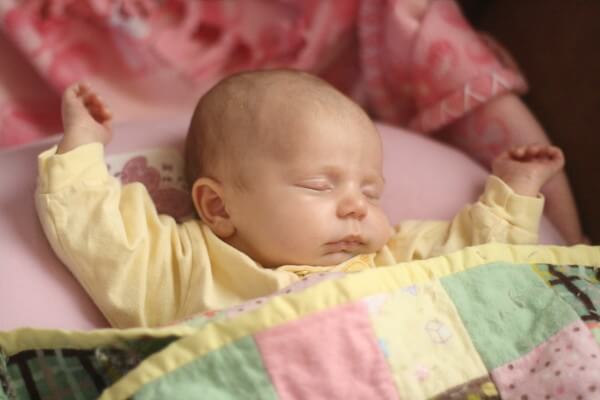 You may notice the new blog design. I'm still tweaking and making some changes but I really love it so far.