Let's face it – kids are expensive. As parents we don't like to see our children as dollar signs (obviously) but there are times when we can't help but think to ourselves, DANG, why does it cost so much money to raise these kiddos?!
As a mom of three kids one of our biggest expenses is clothing. Yes, you have to dress these tiny people after you bring them into the world. Most moms I know don't stop at just dressing them – they also want their kids to wear quality, name brand clothing that costs a pretty penny when you buy it new.
I remember right after I had Landon a friend asked me to go to a Just Between Friends consignment sale with her. I had no idea what it was but she liked it so I followed along. Upon entering the building with rows and rows of gently-used kids clothing I knew I had found a good option to save money AND dress Landon in adorable clothes. I have gone to a fall/winter sale and a spring/summer sale religiously ever since.
I don't tend to be a brand snob but when you find like-new clothing from Gap, Old Navy, Childrens Place, Gymboree, OshKoshB'Gosh, Carters and so many others, it is almost too good to be true!
I try to set a limit on spending when I go to these sales. But it is actually a good thing to stock up. Now that my boys are older I've realized that they are pretty rough on clothing. They wear it out so fast that it just doesn't make sense to spend $25 on a pair of new jeans. Sure, I buy some new things when they are on sale. But the deals are so good at these sales I can't help it.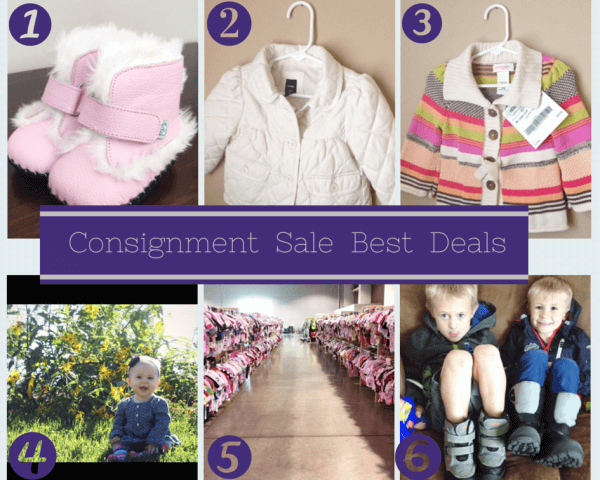 These are only some of the best deals I found this past week at the JBF Overland Park sale.
1.  Pediped boots for Sawyer for $6 (retail is $30)
2. Gap quilted jacket for Sawyer for $4 (retail is $20+)
3. OshKoshB'Gosh cardigan for Sawyer for $4 (retail is $15)
4. Cute denim shirt and tights for Sawyer for $5 total
5. Not a deal but LOOK at the rows of cute baby girl stuff. I almost couldn't handle it!
6. Snow boots for the boys! Both pair retail for over $50 each but I got both for $10! Major score!
I'm feeling really good about the things I found. I always look forward to these sales because I know that I'm doing a good thing for my family by shopping at them. Saving money and dressing my kids in awesome clothes. Kinda makes me feel like super mom (with change to spare)!
This is a sponsored post written by me on behalf of Just Between Friends of Lee's Summit and Overland Park. This program is in partnership with Real Mom Media (www.RealMomMedia.com).  All opinions are my own.