Do you or someone you love hate winter? Do you find yourself wanting to hide under your electric blanket even though your friend told you it causes cancer? Do you feel like you just can't ever.get.warmed.up after being outside?
Then you're in the right place. There is a whole slew of people out there who hate winter just like you and me. Oh, they may not openly admit to hating winter. Because there is a whole slew of people out there that are like – LOOK, IT'S SNOWING! HOW PRETTY! DO YOU WANNA BUILD A SNOWMAN?!
And you're like, no. I don't. I want to stay inside where it's an acceptable temperature to support human life.
If you don't like to step outside until it's April and birds are tweeting again and you know you're pretty much in the clear of snow then this is the gift guide for you.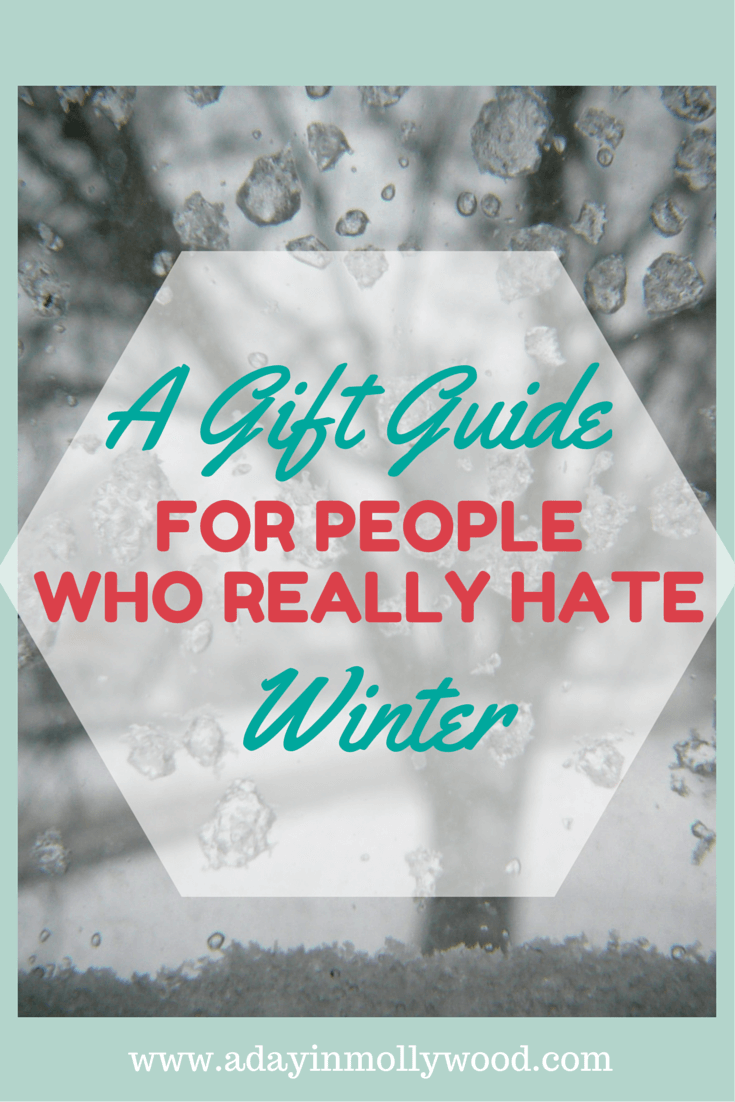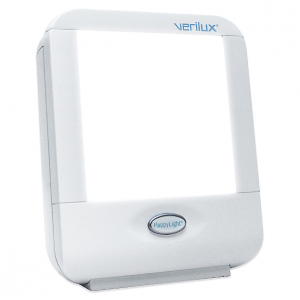 Did you yell at your significant other for no good reason when the time change happened in November. Yeah, me neither (except I totally did). There's this thing called Seasonal Affective Disorder and it hits a lot of people hard. I need sunshine – i.e. vitamin d – to stay a nice person during the winter months. I use this handy dandy little light box to quickly cheer me up when I'm feeling like I might punch something.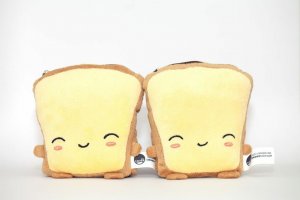 I'm a writer so I'm on the computer a lot. But what do I do about my cold hands?! That problem ends with these adorable handwarmers. I mean, how cute can you possibly get? No more trying to type with half-frozen fingers.

Sometimes it's all I can do to make it through the winter. Why not give someone the gift of warmth and get them a travel gift certificate. I've never received something like this before. But man, I would gladly accept it and get the hell out of here. Travel is often overlooked because it seems so frivilous. But what I wouldn't give to have a little extra money to put toward our next vacation. It helps to have something to look forward to during the cold months.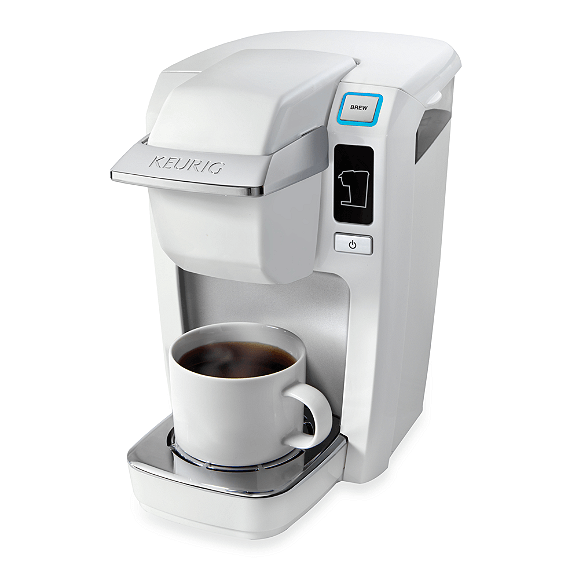 If you hate the cold chances are good that you like hot drinks. Me? I will die without my hot coffee in the morning. Keurig is killin' it with these colorful mini brewing systems. So many cute colors to choose from too. Mmmm, hot coffeeeeeee.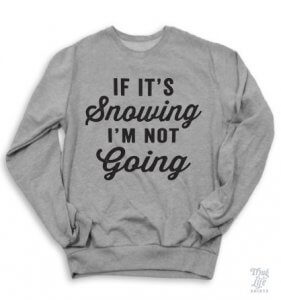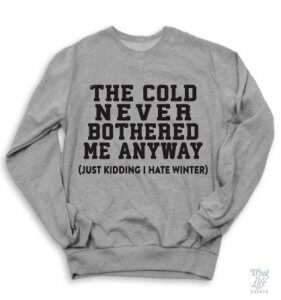 I have fallen in love with the shirts on this website. 'Nuff said. The statements could not be more true in my case. Surely you've got someone out there who can relate.