I'm so excited to finally make this announcement as I've known about this for months but had to keep it quiet! I've been wanting to get more into travel blogging and this here press trip to Horseshoe Canyon Ranch is kickin' it off!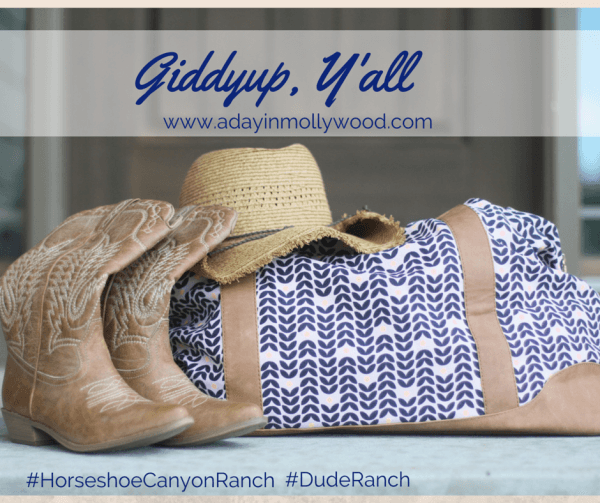 Starting tomorrow, I will head south with four other awesome bloggers to an authentic Dude Ranch in Jasper, Arkansas! I'm taking this trip to get a real, behind-the-scenes look at how a Dude Ranch operates. I hope to share a glimpse with all of you and inspire you to take a vacation that might be out of the norm!
They'll be a lot of fun things to do. But here's the thing . . . I've never really done any of them before. Horseback riding, ziplining, rock climbing, canoeing, fishing . . . hmmmm. This city girl is a just a little bit nervous. I'll be out of my element for sure. I mean, there's no Starbucks or Target! What if I need something?!
But seriously.
I hope to challenge myself, be brave and also use these next few days as a reboot for my mind, body and soul. I'm sure the land will be beautiful and getting some peace and quiet? WHAT IS THAT EVEN?!
I'm 36-years-old and I've never owned a pair of cowboy boots. At least I can check that off the bucket list, baby! This cowgirl is ready to ride off into the sunset!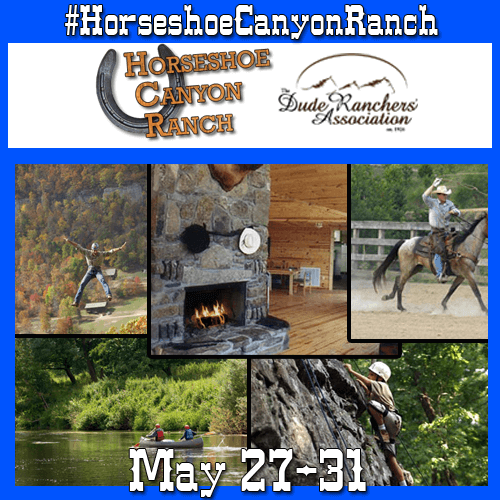 Thank you, kindly, to the fine people of Horseshoe Canyon Ranch for sponsoring us city folks' trip and bringing us down south for some good old-fashioned fun!