Thank you Dove Hair for sponsoring this post. Click here to download and share your own personalized Dove Hair Love Your Curls e-Book!
_________________
I can be honest with you guys, right? When I found out Sawyer was a girl, I was so so so very thrilled! But I was also really really scared about having a daughter.
I remember my teenage years. It was a challenge to navigate the world as a young girl coming into her own. There were television shows and magazines showing me what beautiful should look like. And I wasn't any of those things. During my teenage years I was made fun of for a few different reasons.
My legs were too skinny (i.e. chicken legs was what they called me). My eyes were too small. I had clear braces, occasional acne and I always had to get a perm (thanks a lot, mom!). I didn't ever think I was pretty and my self confidence suffered. All because society made me think what I looked like during those years just wasn't good enough.
Let's just call those the weird years, okay? The oh-my-god-mom-but-why-doesn't-anyone-like-me years. It almost pains me to show you these photos. But then I remember I actually did grow up and get over the awkward stage (rockin' the doc martens on the far right).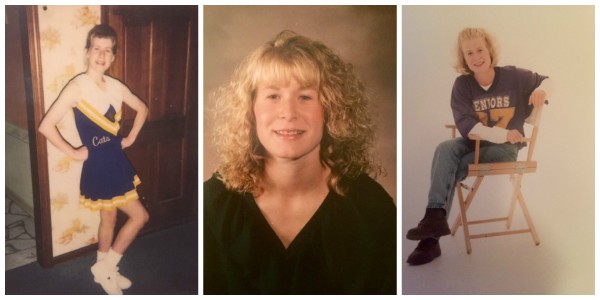 The truth is, it wasn't really that bad. Were there growing pains? Sure there were. But now I know literally every other girl was going through the same darn thing. We were, and still are, constantly bombarded with images of what beautiful should look like. And no matter how hard we try to just be – sometimes it sinks in a little and we end up trying to change pieces of who we are in the name of "fitting in."
So when I found out I would be raising a daughter? I felt a little uneasy and a lot unprepared. After all, if I hadn't succeeded at drowning out all the body image B.S. how in the world was I supposed to teach my own daughter to be proud of who she is?!
And then, when they placed my girl in my arms for the very first time, I knew. I knew what I had to tell her for the rest of her life.
I love you for you. All of you. Every day.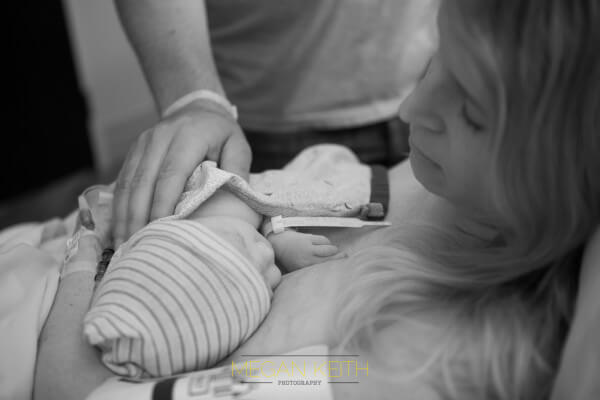 I will even love you during the weird years. The days when you cry and beg not to go to school because you have a zit on your nose. The nights you walk down the stairs in a formal dress to go to a school dance and you feel so pretty it's like you're walking on air. I will love you in your worst moments and in your best.
I will appreciate you for who you are and try my best to respect the choices you make for your image and your life.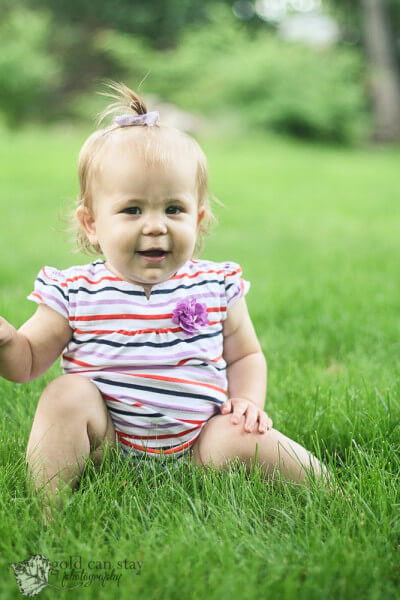 I will try to give you advice instead of orders. Encouragement instead of demands. Support instead of judgement.
I realize all this talk may seem premature. But I have ten years to prepare myself for the weird years and figured I better get a head start.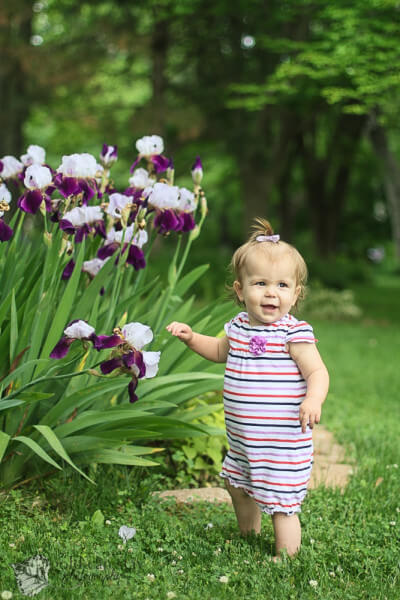 You're only 16-months-old now and although I love all the little things about you like the way you scrunch your nose when you smile, or lower your chin when you pout or stand up on your tippie-toes when you reach for something – your curly hair is quite possibly my favorite thing.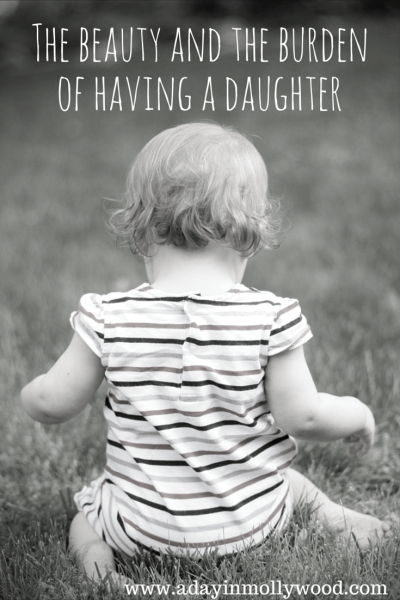 I love the way it curls under right at the base of your neck. Those soft, tender curls flip up with the heat of your body. I'm sure your appearance will change as you grow. But oh, how I love those curls. And if they stay, I sure hope you do too!
Dove shares this same outlook and has launched the Love Your Curls campaign to encourage women to celebrate their curls and inspire future generations to do the same.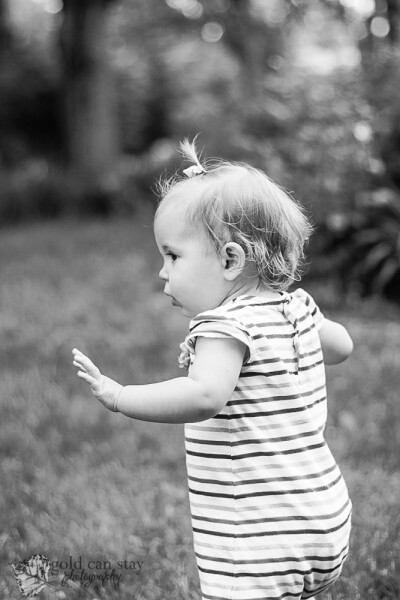 One way they're helping us do this is with a beautiful book of poetic tributes to curly haired girls. I have to say, when I opened this up I wasn't expecting the waterworks! But The Dance did me in.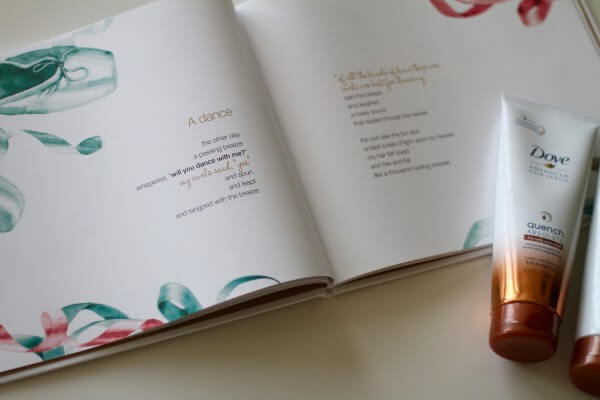 Can I help it if I'm sentimental? Yes, I am that mom. I cut off a little lock of her hair and I'm saving it in her baby keepsakes.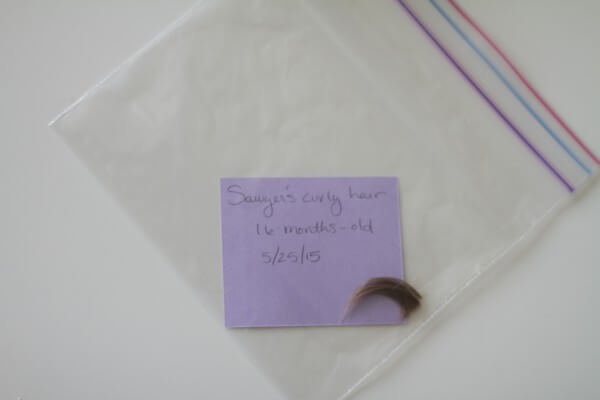 I am so glad there is a company out there that GETS IT when it comes to body image. Dove certainly does and I love using their products, most recently the Dove Hair Quench Absolute line of products.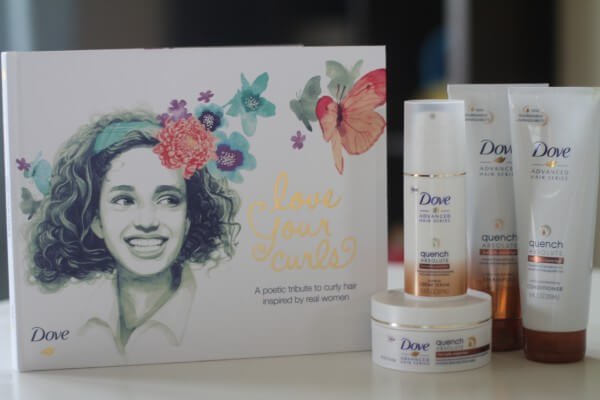 I'm not so afraid of having a daughter anymore. I figure if I made it out of the weird years, I'm pretty sure she will too.
_________________
I was selected for this opportunity as a member of Clever Girls and the content and opinions expressed here are all my own.