This is a sponsored post written by me on behalf of Sterling. All opinions are 100% mine.
______________________
My allergies are so terrible right now. I never used to struggle with this but I do now! I am always so congested and it's become a year-round problem for me, unfortunately.
I started incorporating essential oils into my life to try to treat ailments and symptoms naturally. I have found a great way to relieve the symptoms of allergies.
I learned an easy way to alleviate the congestion and pressure in my head and sinuses – allergy shower bombs!
When you put one in the corner of your shower it slowly evaporates the oils into the air letting you breathe them in. It creates an amazing aroma and it really helps to relieve symptoms caused by allergies or sickness.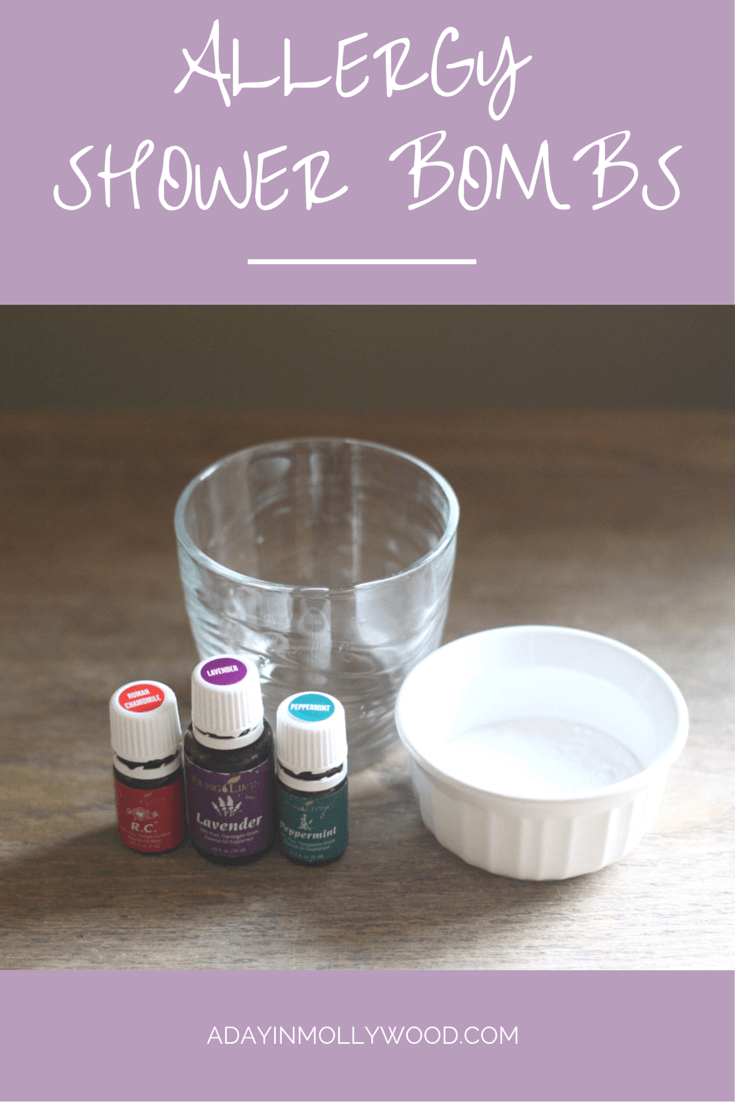 Allergy Shower Bomb Recipe:

1 cup baking soda

1/4 cup water

3-4 drops of essential oils (I use lavender, peppermint and R.C. oils for the best effect)

Mix your baking soda and water together until it becomes a thick paste. Drop your choice of essential oils into the paste and stir a bit. If you pour too much water in just add more baking soda. Use a mold of your choice, fill and pack tightly into each shape. I bake mine in a low temperature oven (make sure your mold is oven-safe!). Let cool and store in an air-tight container. Use within a month.
Speaking of showers – we have been in our house for four years now and it was time to replace the shower door in our master bathroom. We chose the Sterling Prevail shower door for a few reasons: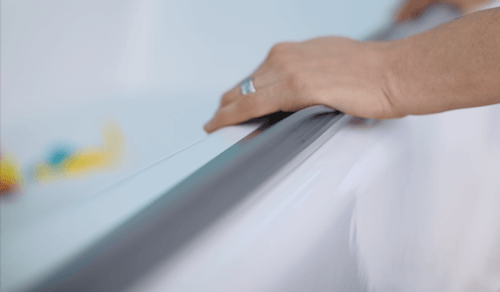 It has a flexible track, which is comfortable, easy to clean, and a smart addition to any showering space.
Great for bathing kids (which is difficult with a hard shower track.)
Sterling shower doors with ComforTrack technology are available for BOTH bath doors and shower doors.
The new shower door has definitely helped with creating a steamy, hot shower to melt those awesome allergy shower bombs into the air!