Having an organized pantry is one thing – but having a pretty pantry? Well, that's a whole 'nother story! If you are one of the lucky ones to have a pantry you probably stuff your food staples onto the shelves and don't think about it again.
Or maybe you're like me – a girl who wants to organize AND prettify her pantry.
I've seen some great ideas out there on the internet. I've also snooped in others' pantries to find out how people manage their menu items. I have found that aside from organizing – DECORATING your pantry helps to make an even bigger change. I've partnered with The Maids to share my favorite ideas to do just that!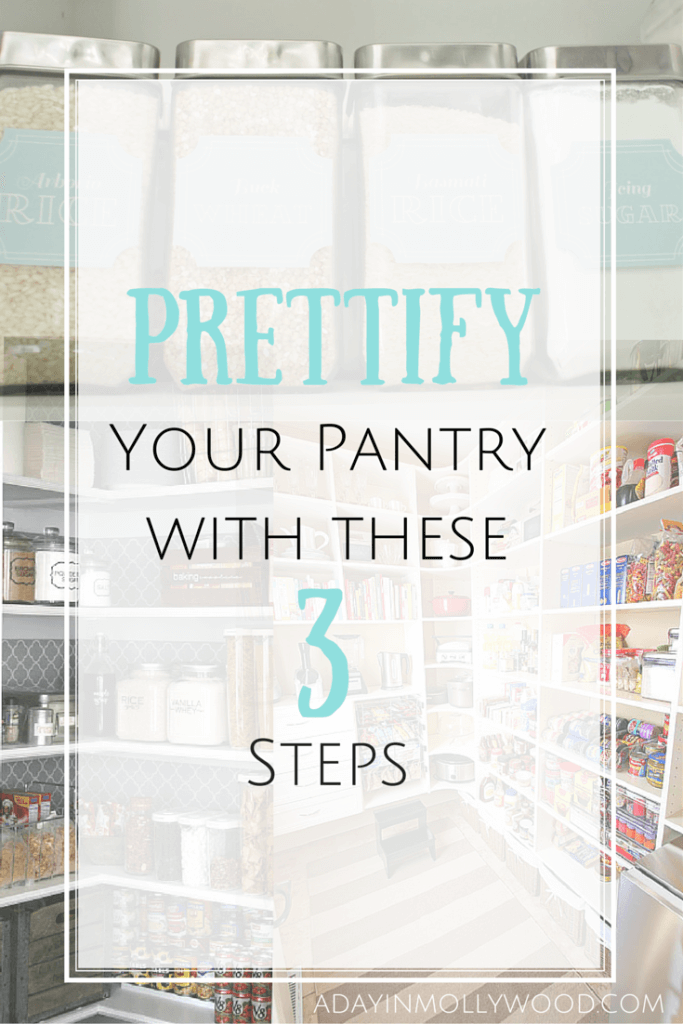 1. Work the Walls
If you're organizing your pantry you're going to have to take everything out anyway to get a nice fresh start. Why not go a step further and make those walls a work of art? There are many ways to do this. You could use your favorite paint color, temporary wallpaper (yes, it's back in style) or my favorite, stencil a pattern right on the walls!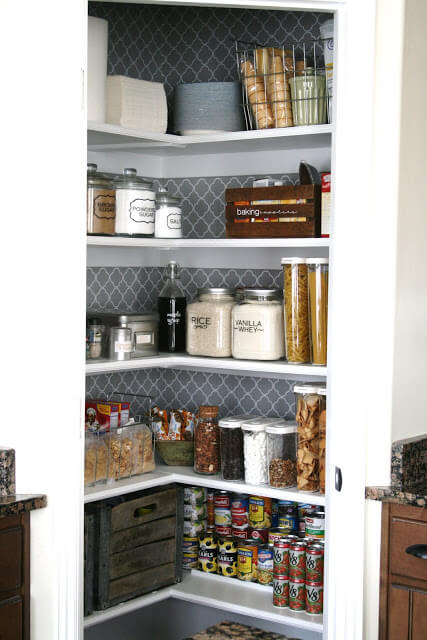 2. Don't Ignore the Floor
Don't stop at the pantry walls! I don't think many people give much thought to their pantry floors. But giving them some attention will really add to the feel of the space. I like the idea of utilizing a rug, with a non-slip pad, of course. A pattern or color that complements your kitchen is key! And there are so many reasonably priced, smaller rugs that will work perfectly for this purpose.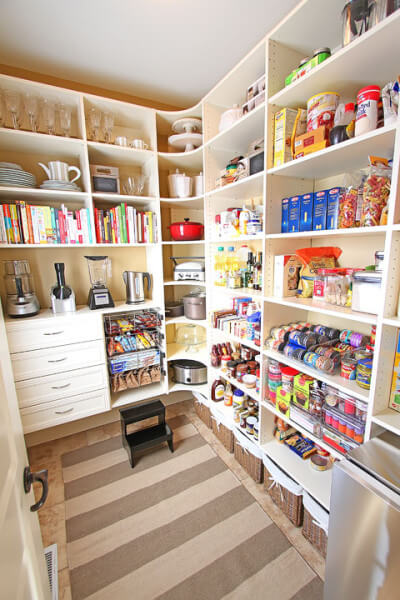 3. Lock Eyes with Labels
Are you guilty of searching for an item when it was right in front of your face the whole time? ME TOO! One of the most important parts of organizing your pantry is being able to find things easily. Out of sight, out of mind! Labeling baskets and storage containers will save you valuable time. You could take it one step further and create beautiful labels that draw your eye in and make a statement! These labels don't have to be expensive and can easily be made at home. You could buy them online, create your own or find downloadable, printable options online.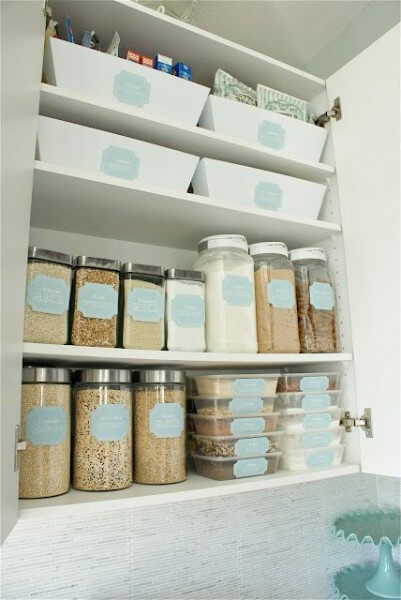 Follow these three steps and you're sure to have the prettiest pantry out of everyone!