I haven't felt like myself in a long time. Or maybe I haven't ever felt like myself because I never figured it out in the first place.
All I know is lately I just feel . . . different. And I think going to Arkansas was the catalyst for all these NEW and BIG feelings I'm having.
I've always questioned what it is I should be doing. Because honestly – who made up the "shoulds" anyway? Who made up the version of "success" that truthfully, is making us all sick and unhappy?
I figure I only get this one life. I want to have fun. I want to be fearless. Yes, a *little* fear is a good thing because it keeps us from getting into too much trouble. But oh, this life is glorious, isn't it? And it was meant to be LIVED. I don't want to merely survive anymore. But that's what I've been doing. Surviving.
Before we had kids I promised I would not get lost in motherhood. But somewhere between all the bottles and breastfeeding and diaper changes and baths and dishes and laundry and the minivan (dear God, the minivan) – I did lose me.
For a long time I lived in fear that I would never be able to find me again. I bathed in that fear. Swam in it. Drowned in it.
But I'm done. I'm coming up from the depths of murky waters and I'm gasping for air. That's what this trip did for me. It was air. It was light. It was the me I lost. The me I've missed.
This trip was more than a trip. It was an escape from the mundane so I could find out what I'm really made of.
It was laughing at myself because I was so scared I didn't really know what else to do.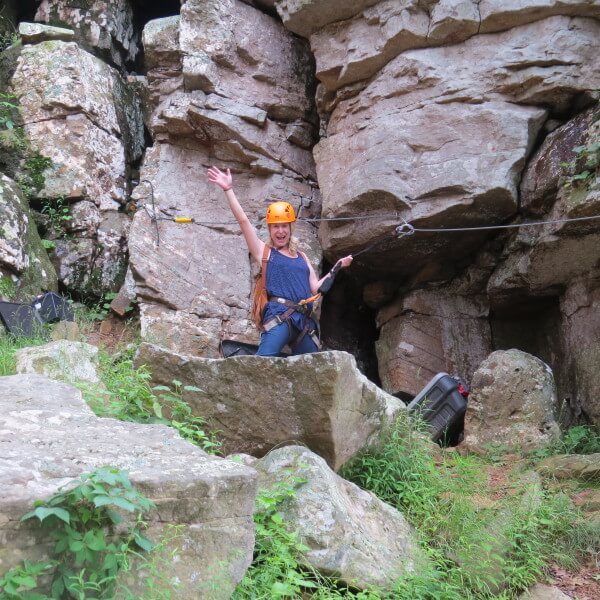 It was saying YES to everything for the first time in my life regardless of my brain screaming at me to say NO.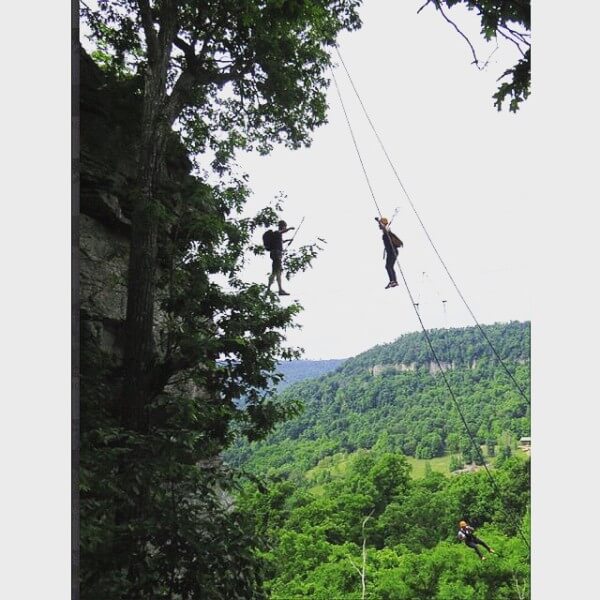 It was climbing a rock and literally hanging on by my fingertips because the top was oh.so.close. and I'll be damned if I wasn't going to get there.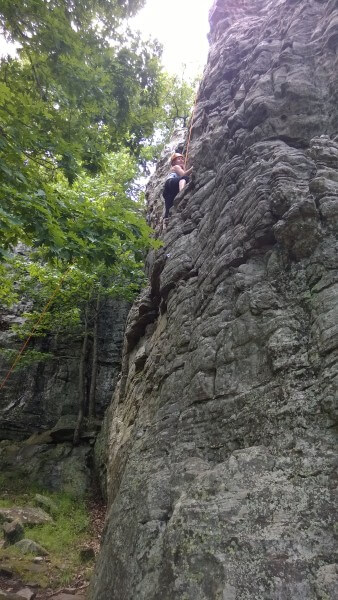 It was willing every muscle in my body to pull up just a few more inches because finally, FINALLY, you're telling yourself that you can do it. You will do it.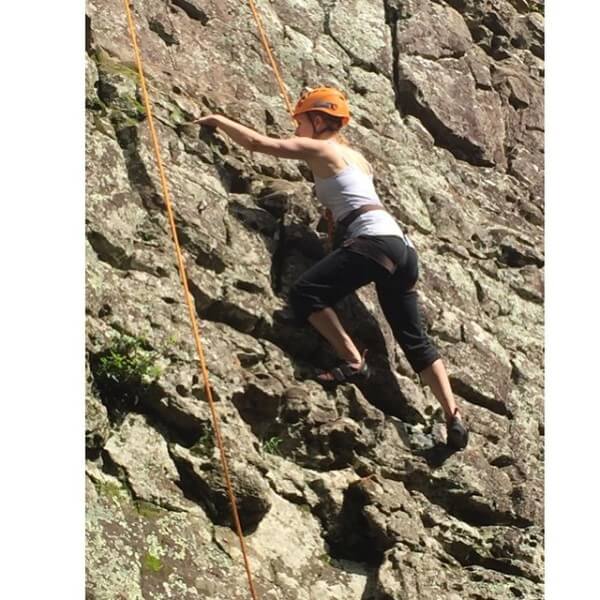 It was resting in the safety that there was a rope – and then pretending there was none.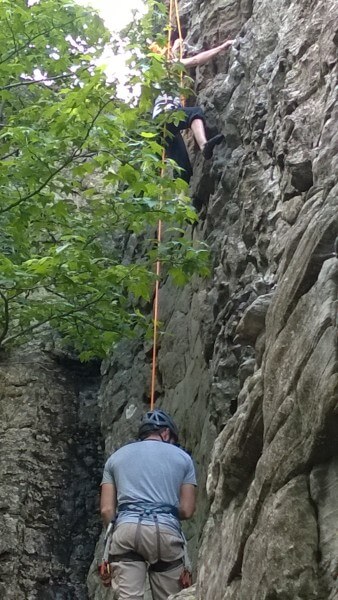 It was repeating silently to myself a favorite poem, The Summer Day, by Mary Oliver.
What is it you plan to do with your one wild and precious life?
Well . . . what's your answer?
I know mine.
Feel the fear – then do it anyway.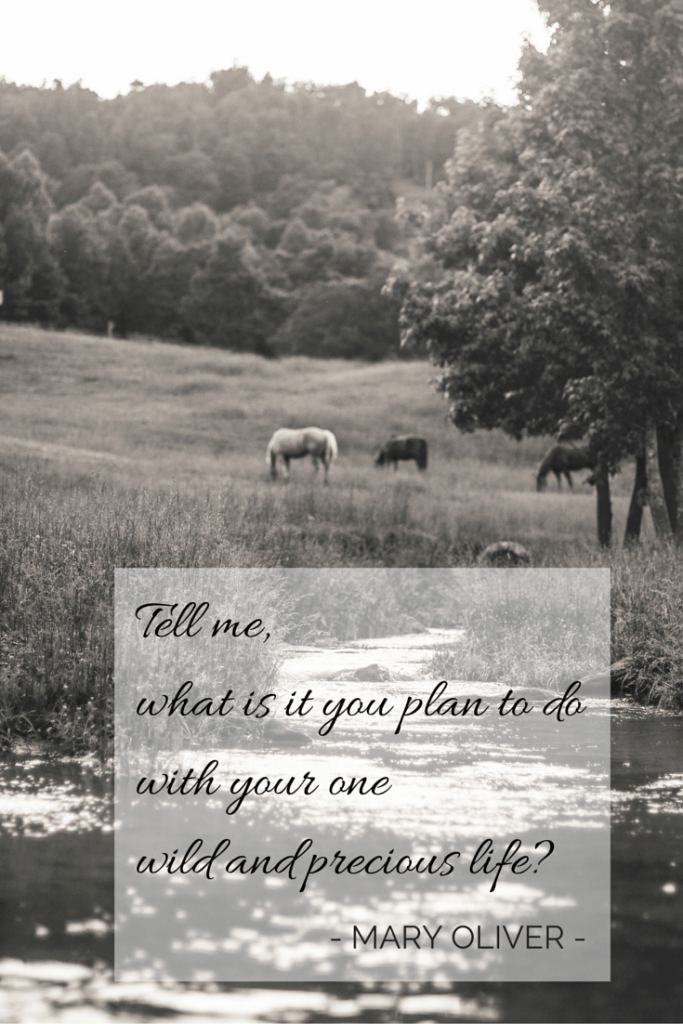 From the bottom of my heart, thank you to the kind staff members at Horseshoe Canyon Ranch for welcoming us into this special place. I was lost when I arrived. But I'm one step closer to finding the me I want to be.