Summer is such a busy time. The weather is fine so we fill up our calendar with fun things to do. Is it just me or is there a rush to fit it all in before school starts in August?
We are good to go on quick breakfast and lunch choices but dinner is always my downfall. We get home and I'm like, uh oh, what are we going to fix quickly because these kiddos are hungry!
That's why I loveeeee our slow cooker. I just put everything in it in the morning, set it to low and we're free to go do what we want to do. When we get home later I can rest easy knowing we've got something yummy already cookin' for dinner!
This three ingredient recipe for Slow Cooker BBQ pork sandwiches happens to be my go-to meal for busy days.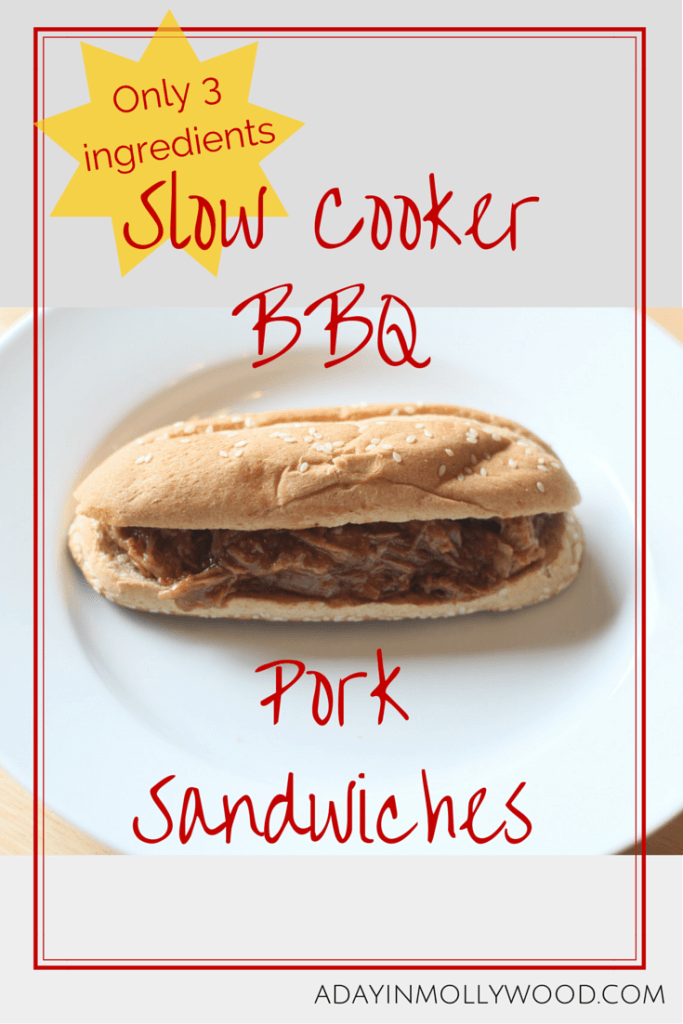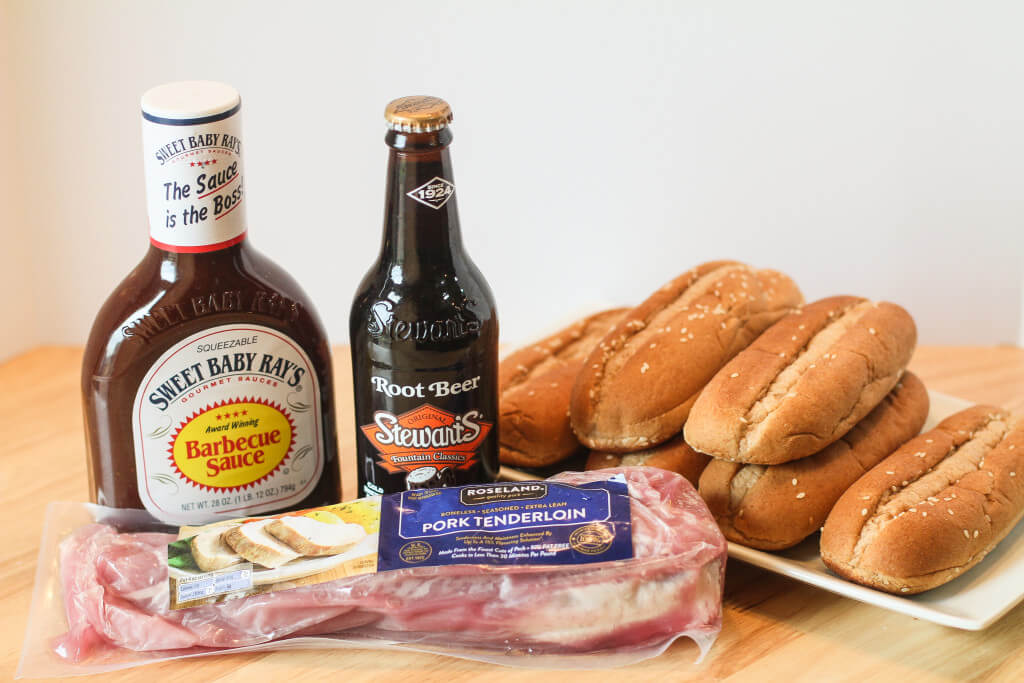 What you'll need:
+ slow cooker (I also buy liners for super easy clean up!)
+ pork loin
+ 1 bottle or can of root beer
+ sweet BBQ sauce
Put the pork in the slow cooker. Pour one can of root beer in with it. Set to low for six hours. About 30 minutes before you plan to serve dinner, shred the pork with two forks or a meat shredder. Pour in a good amount of BBQ sauce and mix it around. Set on low for 30 minutes. You can use your favorite type of buns but we prefer hoagie buns!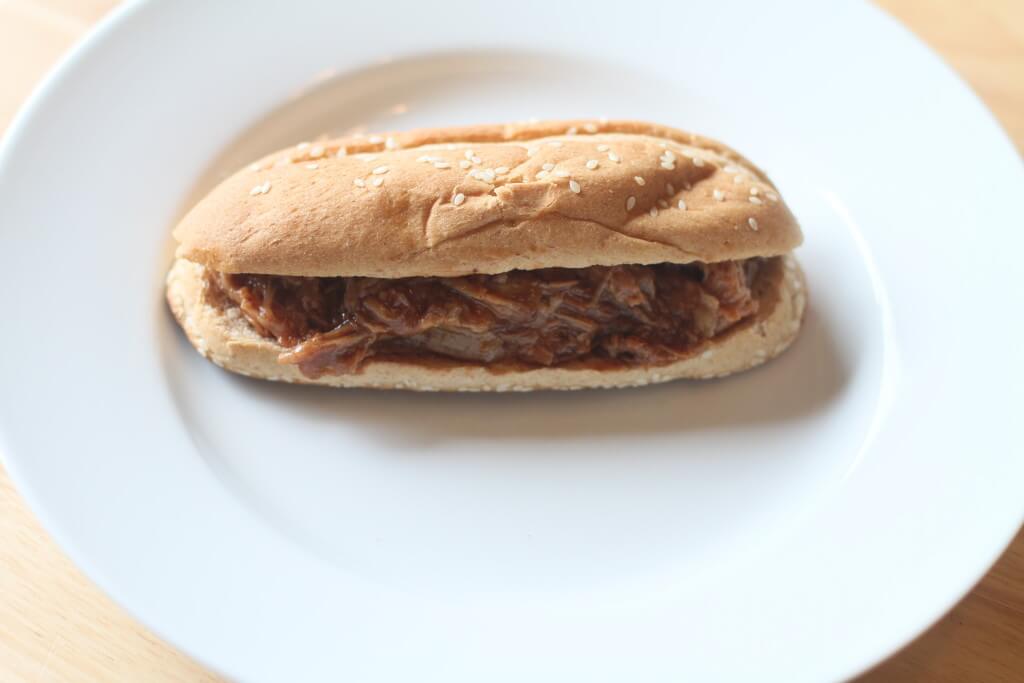 That's it! You're ready to serve and enjoy! I'm not kidding when I say your house will smell divine and you will be licking your fingers with this easy meal!
Now, we're off to go swimming on this hot day but we'll be enjoying our yummy BBQ pork sandwiches later!