This shop has been compensated by Collective Bias, Inc. and its advertiser. All opinions are mine alone. #Back2SchoolReady #CollectiveBias
We're nearing the end of summer break and there comes a time when you're more than ready to get back to a routine. Not just for your kids but for you too! We have less than a month until school starts and I'm already stocking up on things that will help make the back-to-school transition easier.
I have to tell you, school mornings can be stressful. I wasn't great at planning last year and it made things more difficult for our family of five. The last thing I want is for the first meal of the day to be rushed or unpleasant. So I set out to create a kids' pantry!
Not only does this solve the problem of me fixing breakfast every morning (I mean, hello! I have a toddler too!). It also helps teach my kids to be more self-sufficient. Sure, we will have some mornings where I have time to fix bacon, eggs and fresh fruit. But let's be real, okay? It can't always happen.
Creating a Kids' Pantry is so easy! What you'll do:
+ pick a cabinet and clean it out
+ buy some baskets that will fit
+ choose some easy breakfast and after school snack options
+ explain to your kids the pantry's purpose and give them rules for when they can open it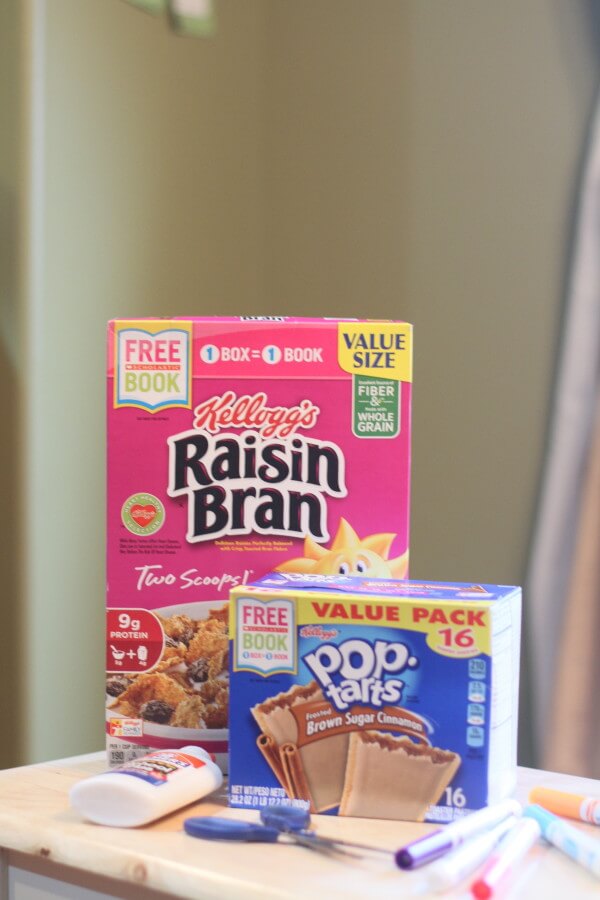 I chose easy options for the kids to grab. Even if your kids are young (mine are 7 and 5) they can fix a bowl of cereal. I put Raisin Bran in separate baggies and bought some smaller bottles of milk since they can't lift the gallon. Put it down low in the fridge so they can reach it.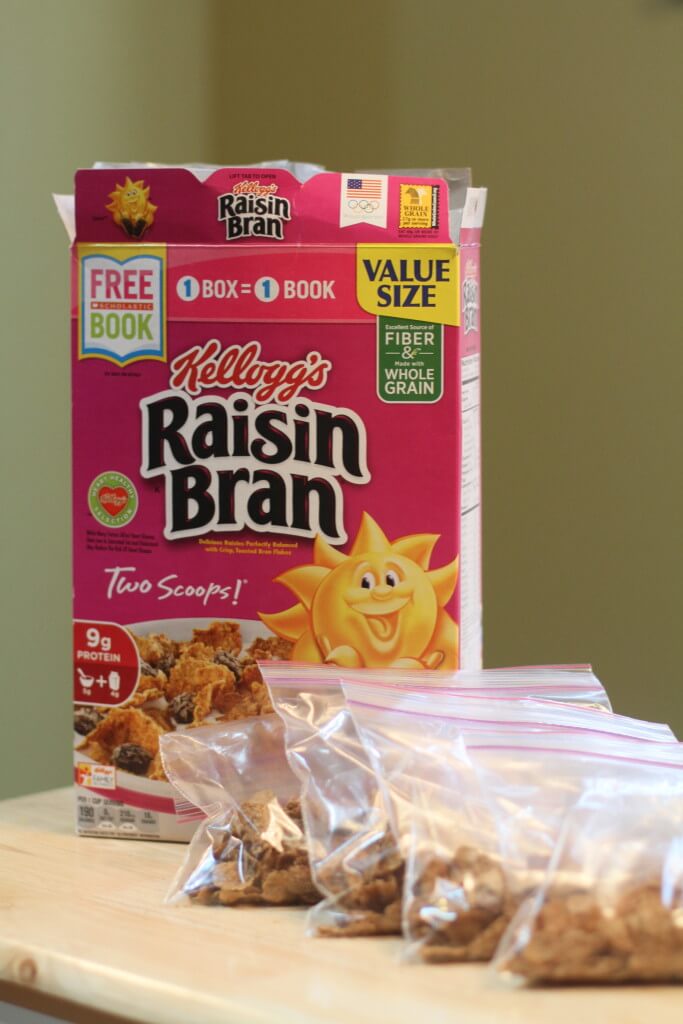 When we showed the boys that they had their very own pantry they were SO excited! It feels good to give them the tools they need to make choices on their own. We're trying to do more of that in this house!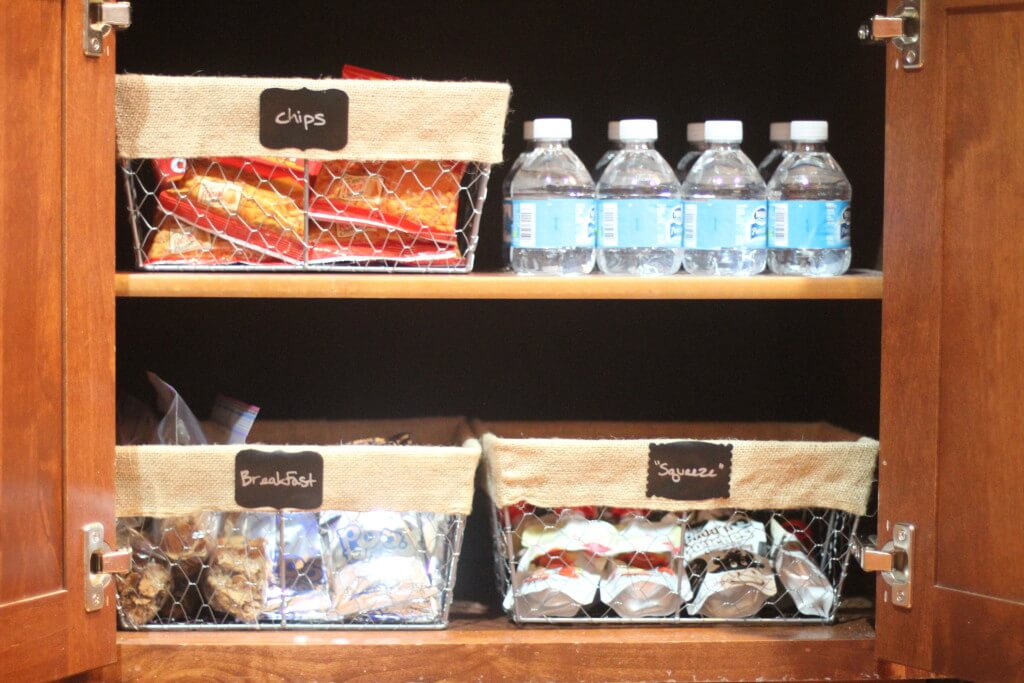 The awesome bonus about this project is when you purchase select Kellogg's products you can redeem your codes to get one free book per code! My kids are beginner readers so practicing how to read is super important! Especially with my sons starting kindergarten and first grade we really picked up the pace on reading each day and night.

The process of redeeming your code and picking your books was super simple! First we created a Kellogg's Family Reward account. Then we entered the codes found on the inside of the box and they helped pick out one book each, Clifford the Big Red Dog and Peppa Pig, and they are so excited to get them. You also have the choice to donate books to a school of your choice.
Be sure to check out more books available via this Kellogg's offer. There are 80 titles of books available for beginning readers to teens. I'd love to hear your favorite book offered! You can be #Back2SchoolReady with a stocked kids pantry while also getting free books to build your library at home.