This shop has been compensated by Collective Bias, Inc. and its advertiser. All opinions are mine alone. #TryALittleGoodness #CollectiveBias
I have now been running for nine months and although running has become my favorite way to exercise, I know it's time to diversify my workout. I can tell my body needs a break from the strain running puts on my muscles and joints. As hard as it is to admit it – I'm not a spring chicken anymore! I have a full-time job and three kids so time is short. I'm just plain worn out after the day is over! But there will always be excuses, am I right?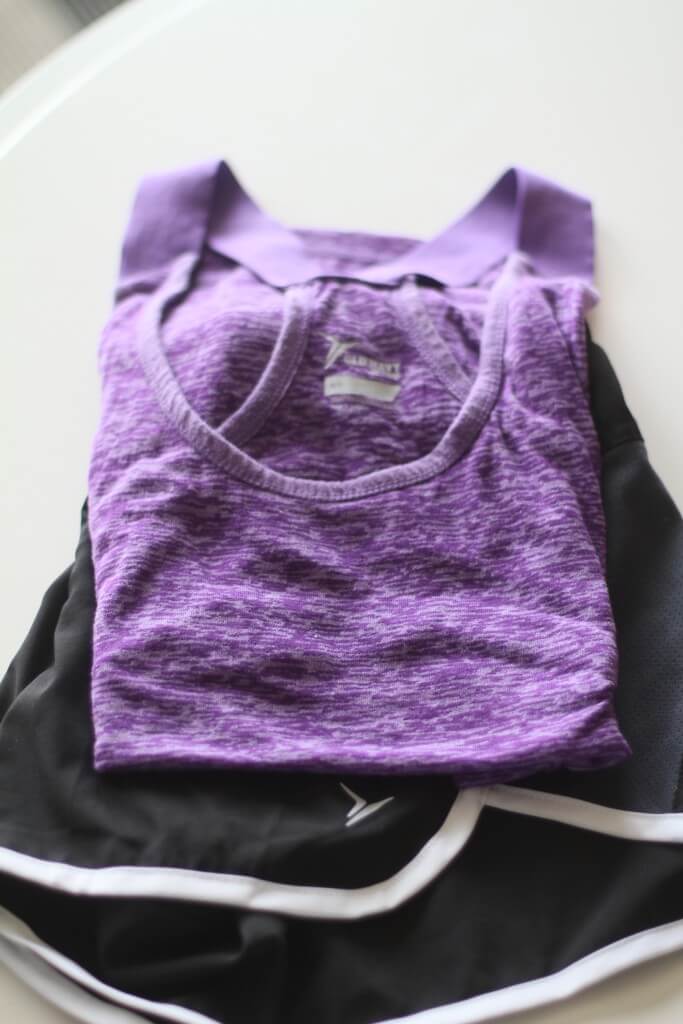 Taking care of yourself doesn't just mean exercising. It also means taking some time to relax and enjoy the little things. Made with real fruit, dark chocolate and whole nuts in bite-size portions, goodnessknows® snack squares is one of those little things.
These treats are sooo good. There are three varieties but the Cranberry, Almond, Dark Chocolate is my favorite!
goodnessknows® Cranberry, Almond, Dark Chocolate
goodnessknows® Apple, Almond & Peanut, Dark Chocolate
goodnessknows® Peach & Cherry, Almond, Dark Chocolate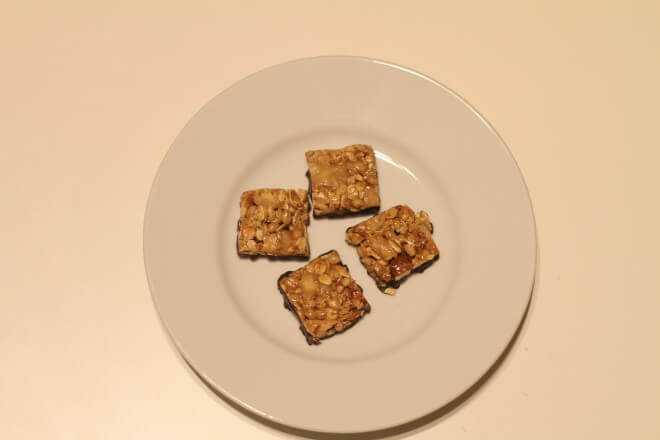 You can find these scrumptious little treats in the checkout aisles at Walmart!
I know there are so many options out there to choose from when you decide to get in shape. So many, in fact, that it can become a little overwhelming. That's why I decided to create a list of what I wanted in a workout and decide what to try based on my current needs.
The ideal work out for me has these points:
Can be done in the comfort of my own home
Can be done in thirty minutes or less
Free or reasonably priced
Low impact since I am out of shape/have neck and back problems
Proven results
Luckily, I was able to find a few exercise videos that meet all these criteria.
1. Ballet Beautiful Total Body Workout
The first one I tried was Ballet Beautiful Total Body Workout. I have been following the creator of this workout on Instagram and she is absolutely stunning and inspirational! I've wanted to try this for a while especially since I did ballet for so long when I was younger and I miss it.
I read reviews before doing this the first time and I was a bit nervous. They all kept talking about your muscles "burning." Well, they weren't joking! I definitely felt the burn and had to take breathers multiple times throughout. If you do the entire workout it is an hour long but I didn't last that long the first time because OUCH! I told you I was out of shape. The best thing about it is there are six different segments and you can do one, two or all! I like this because it is rare that I have a whole hour to exercise. Ladies, I'm sure you can relate!
2. Jillian Michaels: Yoga Meltdown
The next one I tried was Jillian Michaels: Yoga Meltdown. I have faith in her because I have done her 30-day shred before with great results. But as I'm starting out I don't want to do high impact exercise just yet. Plus I have always wanted to be skilled at yoga. The first time I did this I didn't know what to expect because JM can be pretty tough on you! Honestly I was a bit disappointed in this one. I didn't read the reviews first and as it turns out it's not a great place to start with yoga.
3. Element: Barre Conditioning
The last one I tried was Element: Barre Conditioning. Once again I have been following Sadie Lincoln, the founder of Barre3 on Instagram and have been impressed with the results of people who do this workout. It's a cross between ballet, yoga and pilates. I have a friend who has been doing Barre classes and she is in spectacular shape with those long, lean muscles I am craving. It is split into two segments, which is great in a time crunch. It's a little over an hour all together but you can pick which one you want to do that day. There is Burn and Firm and then Lengthen and Strengthen. I did both and had to take a lot of breaks. This was expected since I'm just starting out.
Any of these workouts would be a great way to do something good for YOU! It's so important to put yourself at the top of your priority list! If you're just starting to workout start slow and work your way up. Remember everyone has to start somewhere! Believe in yourself and you're halfway there!