This post brought to you by Manwich. The content and opinions expressed below are mine.
I'm a big fan of easy weeknight meals that fill up my family's tummies. I'm an even bigger fan if these recipes don't have twenty ingredients and take a really long time to make. For a working mom of three kids it just has to be easy and fast to garner a spot on my weekly menu. In fact, Manwich Monday Recipes are one of the favorite things we've implemented!
I've mentioned before that my family LOVES Manwich! sloppy joes. But I have found Manwich! to be so versatile and I often end up using it to make all kinds of recipes.
One of my favorite things are Asian lettuce wraps but most recipes have an ingredient list that is too longgggg. Ain't nobody got time for that! So I decided to try using Manwich! Bold sauce to see if I could recreate it my own way!
The first time I tried making it I wasn't sure how it would turn out. As usual, I used my husband and boys as my recipe tasters and what do you know – they were a huge hit all around! With only three ingredients these are a ridiculously easy meal. They are fast to make, not to mention low-carb!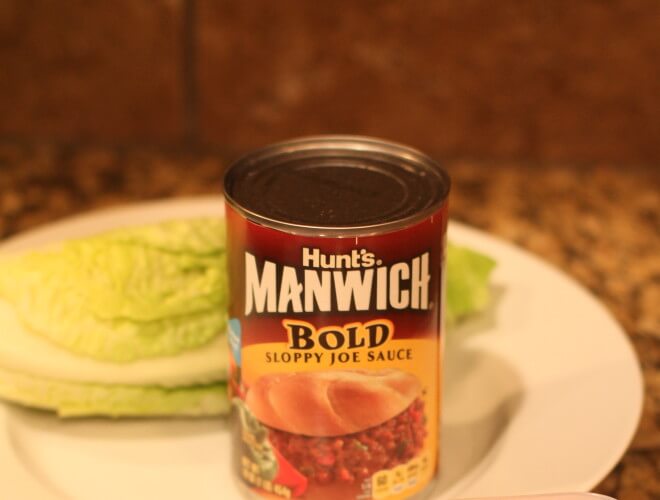 Ground turkey
Manwich Bold
Romaine hearts
Brown the turkey first.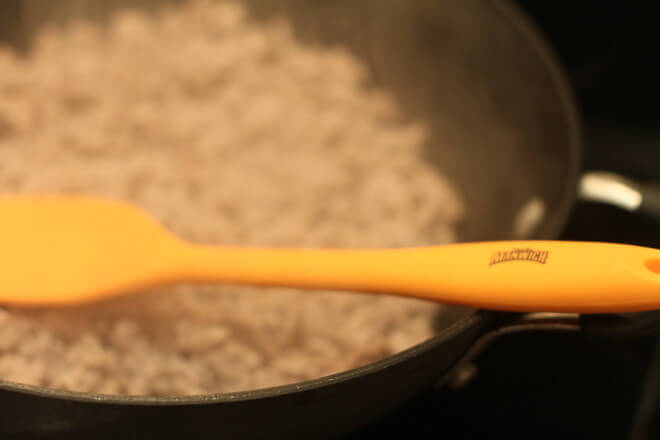 Add Manwich Bold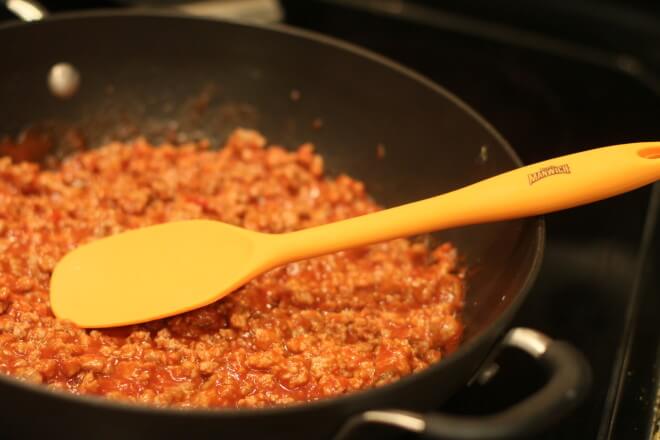 Spoon into as many romaine hearts your little heart desires!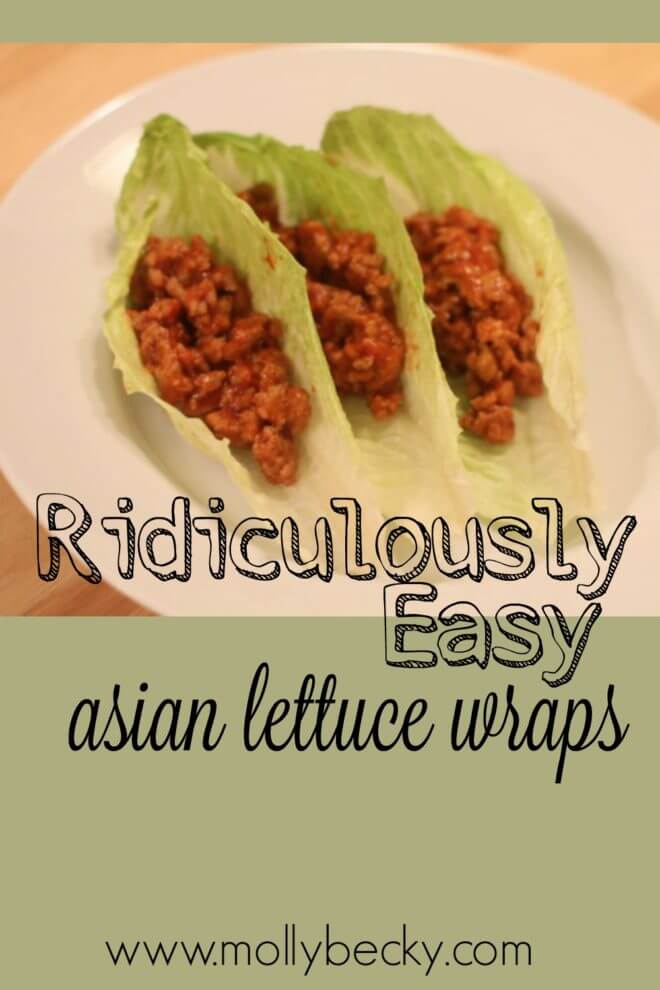 Manwich Bold variety adds that special tangy taste that makes these Asian lettuce wraps soooooo delicious. I highly recommend adding this recipe to your list. I promise you won't regret it!
For more creative recipe ideas Follow Manwich on Twitter or Sign-up for ReadySetEat eNewsletter.