We recently went for a doctor's appointment for Sawyer.  While everything checked out fine (and she's 32 pounds of cuteness!) I mentioned that I thought something was going on with her tummy. We weren't quite sure what it was but there definitely seems to be some digestive issues as of late.
Our doctor mentioned getting more protein and fiber in her diet. She loves fruit and veggies but we needed an easy, healthy snacking option for her.
GERBER® LIL' BEANIES™ IS A NUTRITIOUS BAKED SNACK THAT HAS 2 GRAMS OF PROTEIN AND 1 GRAM OF FIBER PER SERVING.
Lil' Beanies™ is the perfect snack made from the goodness of navy beans, it has no artificial colors, flavors or preservatives. Seriously, I can't believe they are made from beans! Look at those cute dimpled fingers just grabbing away!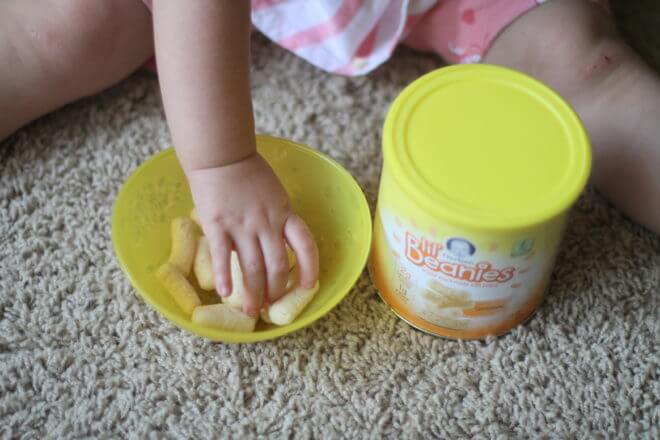 Sawyer tried them and loves this snack. Bonus that they are so easy to throw in a little bag for on-the-go snacking this summer.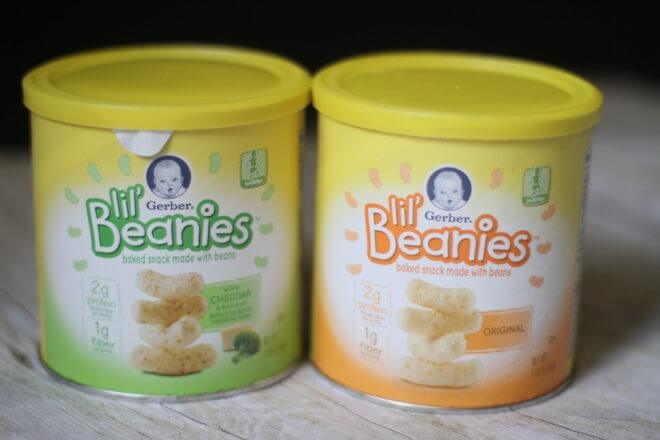 They come in original and white cheddar and broccoli flavors. I purchased them at Walmart in the baby food aisle.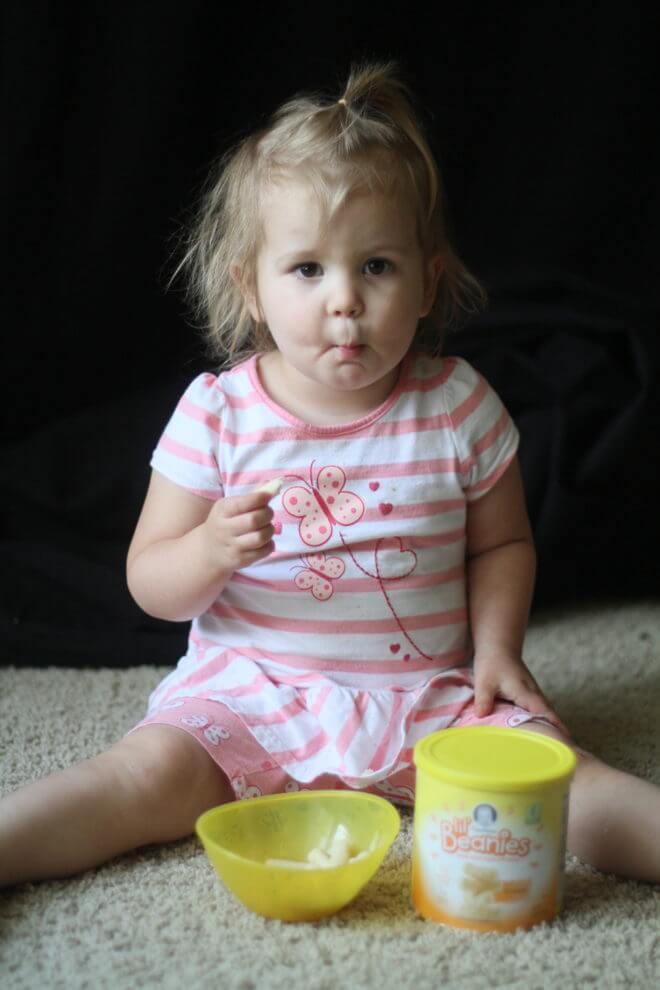 Lil' Beanies are lip-smacking, snacking according to Sawyer! And I'm glad to know we found a different snack option that's fun for her!