Welcome to Landon & Brigham's playroom!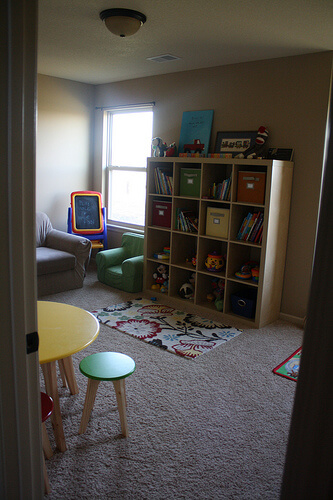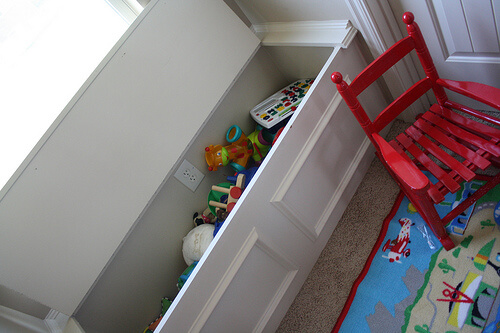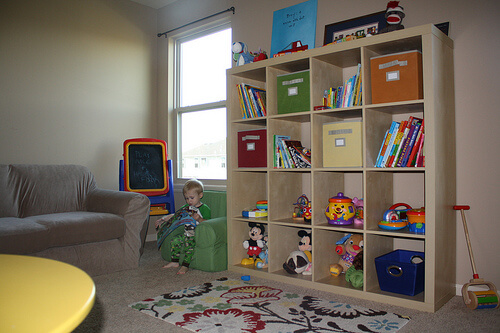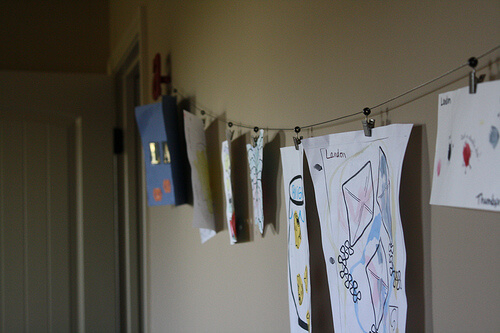 As you can see it's still not entirely finished. I want to make a cute cushion for the big toy box to create a neat little reading nook. I also tried to buy red tie-up curtains the other day but they looked awful. I've decided that we need red Roman shades instead. It has a big walk-in closet, which we use to store DVDs and soon-to-be my craft and sewing stuff.
So what do you think? I know I could have painted but I didn't want to paint again. Simple as that. Maybe someday, eh?
Don't forget to check out Landon's room reveal too!