This shop has been compensated by Collective Bias, Inc. and its advertiser. All opinions are mine alone. #OpticSmiles #CollectiveBias
I have shared with you before my hatred of winter. So I guess it's no surprise I have a countdown to spring then, right? Do you wanna know how many more days we have until the first day of spring? Put down the snow shovel because OF COURSE YOU DO!
23 days, guys. Only 23 more days until spring.
Can I get an amen?!
Late February is when I hit my "I'm so tired of being cold" breaking point. It's typically when I start checking my favorite websites for all the fun, new spring arrivals. Tank tops, sundresses, sandals – these are my love language.
I also usually trade in my muted make-up colors for more bright, bold hues! Am I alone in this? Surely I can't be the only gal who swaps out lipsticks by season.
Since we're so close to warmer weather (crosses fingers) I picked up a few new colors and tried them out. My favorite out of all of them has to be the middle one. The rosy pink color is something I wouldn't normally wear but when I put it on I felt like a whole new person!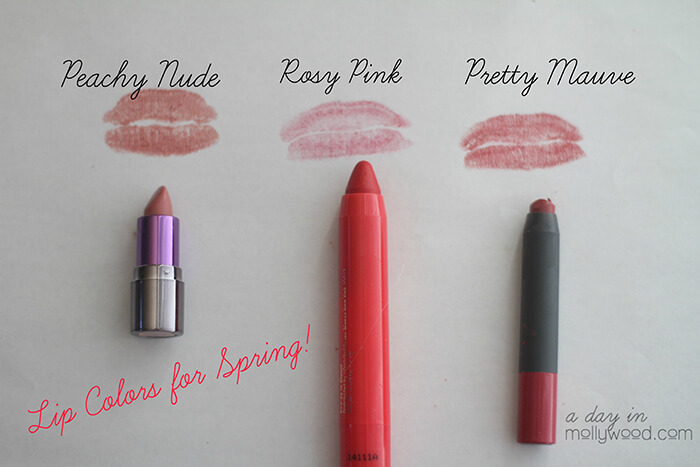 Something else that's got me feeling like a whole new person is taking the time to whiten my teeth. When I was trying on my lipstick I was so glad I decided to brighten my smile even more with Colgate® Optic White® Express White Toothpaste. Unlike most whitening toothpastes, this contains the professionally recommended ingredient of hydrogen peroxide to whiten faster.
I've used a few other teeth whitening options in the past because I'm a coffee addict! And they've either been too inconvenient, or messy. But Colgate® Optic White® Express White takes only three days and you get a brighter smile just by brushing your teeth. Easy peasy!
I'm so excited spring is near I can hardly stand it. I can't wait to show off my brand new shades of lipstick with a whiter smile to go along with it!
And I wanted to let you know, since this product is brand new, there will be special demos and coupons in 550 Walmart stores (store list) on February 28th! But you can find this product right now too on the endcap!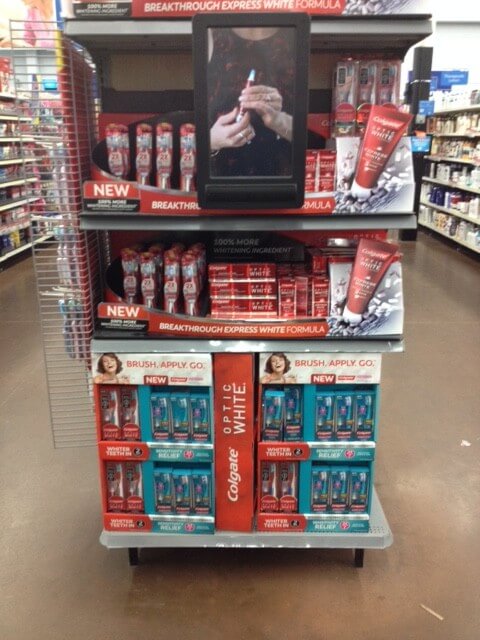 So what about you? Sick of winter yet? Do you have a countdown for spring too? Do you buy new make-up for the warmer months? Tell me I'm not the only one!
And smile – spring is only 23 days away. We can make it!